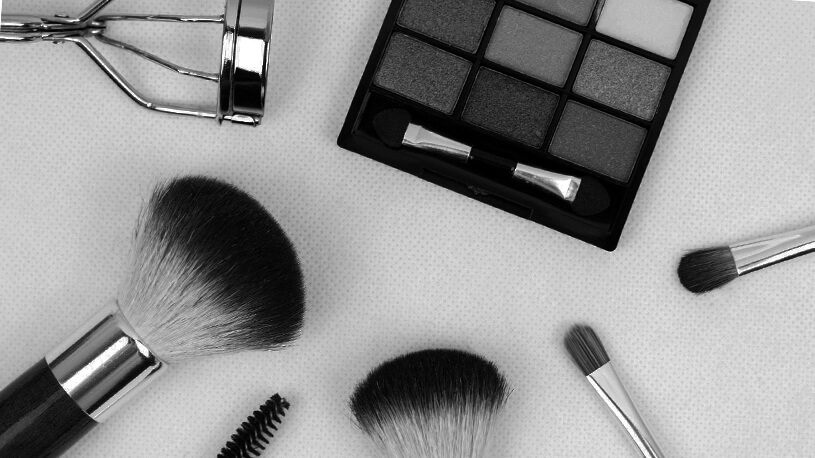 Beauty Black Market
In a Malaysian context, we can still see fake cosmetics are selling at mall kiosks and night markets but no actions were taken towards those who are still selling it. Plus, we can still see some people buying those fake cosmetics without any precautions. Here's the thing about fake cosmetics, you never know where they come from, which factory, what ingredients they put in.
IMAGE SOURCE: The Rojak Daily
Some beauty addicts can go beyond to get their hands expensive high-end products worth over hundreds sometimes even thousands meanwhile some people cannot afford to buy those. Hence, the only option for those who cannot afford the brand is to get these fake cosmetics which are sometimes worth lower than 10 Malaysian Ringgit.
In April 2019, the Ministry of Domestic Trade and Consumer Affairs was able to confiscate over RM500,000 worth of fake beauty products. However, that is not everything and many of them are still being sold publicly and it is as if they have no fear of getting caught. It is also hoped that the government would take this issue seriously and try their best to fight against counterfeits.
IMAGE SOURCE: Daily Mail UK
The fact that there is a rise in the beauty black market and there are many people who have been affected by getting serious skin conditions and some even get cancer from it as the items might be carcinogenic. Many kinds of research have been done regarding this so please do look it up if you are still not convinced.
In spite of that, in Malaysian drugstores like Watsons and Guardian, there are cheap options of cosmetics that people can buy without worrying about the dangers of it compared to the fake ones. There are countless trusted brands that you can find in the drugstores and all of them would be Ministry of Health approved too.
When will people realize the concerns over fake cosmetics? Those who have been and are using these fake cosmetics are advised to stop and do seek medical help as it might ruin your skin soon if not immediately.
Here's a thing for those who own cosmetics company, hit us up to get the Security Label for your products to prevent your products from getting counterfeited. Getting your products counterfeited means that you are risking their lives. Contact Us for tailoring your brand's anti counterfeiting solution now!